Pachyderm on AWS
Harness the power and elasticity of Amazon Web Services to automate data transformations with data versioning and lineage. Pachyderm actively participates in AWS ISV Accelerate and runs seamlessly on AWS services such as Elastic Kubernetes Services (EKS), Simple Cloud Storage (S3), Relation Data Services (RDS), Elastic Block Storage (EBS), AWS Fargate, and more.
Data-driven pipelines automatically trigger based on detecting data changes.
Immutable data lineage with data versioning of any data type.
Autoscaling and parallel processing built on AWS EKS for resource orchestration.
Uses AWS S3 for data storage with automatic deduplication.
Runs on AWS and integrates with on-premises installations.
Cost-Effective Scalability
Deliver reliable results optimizing resource utilization and maximizing developer efficiency.
Run complex data pipelines with sophisticated data transformations with auto scaling and parallelism.
Deduplication of data and code saves infrastructure costs.

Ensure reproducibility and compliance via immutable data lineage and data versioning for any type of data.
Increase team efficiency and collaboration via git-like structure of commits, branches, and data repositories.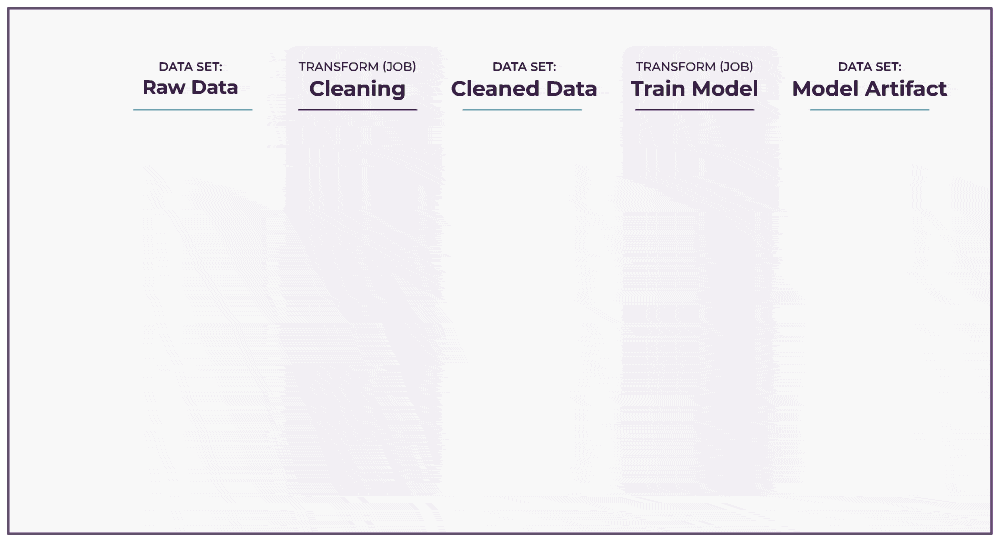 Leverage your infrastructure investments and run on your existing cloud or on-premises infrastructure.
Run again any type, size, or scale of data in both batch or real-time pipelines.
Support effective team collaboration through git-like structure of commits.

Watch a short 5-minute demo which outlines the product in action